Covering Cross Country and Track & Field in West Virginia

No k12.wv.us E-mail
I do not have a k12.wv.us e-mail address. There is a poor teacher out there (I believe in Wetzel County) that happens to share my name, and people have suddenly started sending him RunWV related e-mail. I don't think it's ever happened before, but there have been two in the last week or so. Let's leave that poor guy alone and keep e-mails to me to just runwv@runwv.com.
Sauro Named to U18 US Mountain Running Team
Williamstown's Alyssa Sauro has been named to the U18 US Mountain Running Team. More Details in the News & Notes Section.
Gottlieb goes sub-1:54
While it's not a State All-Time Best, it's still rare territory for WV. Jefferson's Justin Gottlieb scored a 1:53.78 in the 800 Meter Run at the Carolina Distance Carnival on Friday.
Morgantown Girls Set New Mark, Edwards Wins at Penn Relays
The Morgantown foursome of Lea Hatcher, Amelia Summers, Jennifer O'Palko, and Irene Riggs shattered their own State All-Time Best mark in the 4x800 meter relay at the Penn Relays on Friday. Their 9:18.17 clocking took over 9 seconds off their mark from earlier in the season. University's Josh Edwards took the win in the 3000 Meter Run with a blistering 57.45 second final lap to stretch a 0.25 second lead to over a 5 and a half second win in 8:20.31.
Riggs Sets New Mark
It's not often you run an 8:45.61 in the 3200 and aren't the star of the show, but that's what happened to Josh Edwards Friday Night at the Mountaineer Showcase. That time nearly set a new mark for WV High School Boys in a very fast 3200 race. I think the only one faster is Edwards' own run from last year that came in a converted 2 Mile. But he was outdone this time by Morgantown's Irene Riggs, who became the first ever high school girl to go under 10:00 in the 3200, and she crushed it, scoring a 9:54.69 to take down the record held by Millie Paladino.
E-Mail Issues
For anyone expecting e-mail from me, I'm not ignoring you. I am having a lot of mail rejection issues. This seems to be primarily happening with the .k12.wv.us school e-mail address and aol.com e-mail addresses. I have no idea why it's going on, but it's been ongoing for about a week now.
Morgantown Girls Break State Record
Friday afternoon, in the cold, blustery conditions of late March, the Morgantown quartet of Amelia Summers, Jennifer O'Palko, Lea Hatcher, and Irene Riggs set a new State All-Time Best mark in the 4x800 Meter Relay with a 9:27.21. That took over 3 seconds off the previous mark, held by Winfield since the 2016 State Meet. Congratulations ladies!
Hy-Tek Team Manager Requirements
The WVSSAC has set forth the requirements for Hy-Tek Team Manager Setup. Please see page 9 of the 2021-2022 Track Coaches' Packet posted on the WVSSAC website. Click Here to Download. I have also summarized things in the News & Notes Section. Please make the appropriate changes now and save yourself and your regional Hy-Tek Operator a lot of headaches in May.
WV Athletes Excel at Nike, New Balance
West Virginia athletes put up some very good performances this weekend at the Nike Indoor Nationals and New Balance Nationals Indoor. Josh Edwards won the Nike Championship in the 2 Mile. Irene Riggs went under 4:50 in the New Balance Mile. Allie Martin and Audrey Hall joined the sub-5:00 list at Nike and New Balance, respectively, and Olivia Cress cleared 5-07.75 in the High Jump at New Balance.
$10 Sam's Card for You and for Me
http://www.samsclub.com/r/kxjvvn3 - $10 Sam's Club E-Gift Card for you (and one for me) when you join online using this link.
Riggs, Edwards Named Gatorade Runners of the Year
Morgantown's Irene Riggs was named the 2021 Gatorade Runner of the Year for West Virginia following her State Championship, National Qualifying Regional, and 14th Place National Performance. University's Josh Edwards was named the 2021 Gatorade Runner of the Year for West Virginia following his State Championship and undefeated season. More details in the Cross Country News & Notes Section.
Riggs, Walker Named McCoy Award Winners
Morgantown's Irene Riggs and Wheeling Park's Torrence Walker have been named the McCoy Award winners as the top Track & Field athletes in West Virginia for 2021 following their high point, multiple-championship performances at the State Meet. More details in the Track & Field News & Notes Section.
Riggs 14th at Eastbay Nationals
Morgantown's Irene Riggs capped her stellar Junior season with a strong 14th place finish at Eastbay Nationals in San Diego, CA with a time of 17:48.5 More details in the Cross Country News & Notes section.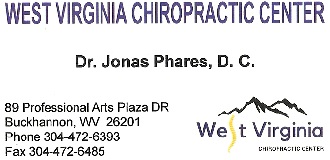 A Team Manager Plea
Coaches - In your Team Manager setup, please use your school as your Short Name rather than your mascot or your school abbreviation. For example - I'll use Doddridge County High School - the short name should be Doddridge, not Bulldogs or DCHS. Hy-Tek uses the Short Name in the results listing. If you use mascots, a tri-meet between George Washington, Parkersburg South, and Wheeling Park would have a results listing of nothing but Patriots. If you use abbreviations, a meet between Hampshire, Hurricane, and Huntington would have a results listing of nothing but HHS. So, please, for my sanity, use your school name.

Also, please make sure the names of your athletes are spelled correctly and that their grade levels are correct. .

Hy-Tek Team Manager Tips
This information is also in the top section of the News & Notes Section in the Track Pages, but I thought I'd put it here as well. When setting up Team Manager, please follow these guidelines to make results easy to read.

Team Abbr: Use the 4 digit code assigned by the WVSSAC. i.e. 0026. You have to have it this way for the Regional anyway.

Full Team Name: The full name of your school: i.e. Doddridge County HS

Short Team Name: A shorter name that still makes it obvious: i.e. Doddridge. The only teams I can think of that need to do something slightly different would Lincoln County (can't use "Lincoln" because there is also a Lincoln High that should use Lincoln), and Liberty Harrison, and Liberty Raleigh who need to add just a little to differentiate themselves. Do not use an abbreviation like DCHS or a mascot like Bulldogs.

Alternate Abbr: The school abbreviation: i.e. DCHS.

Athlete Grade Levels: Please make sure you have updated your grade levels from last year.



Contribution Season
As always, I'm accepting donations. Please view the Wall of Support for details. Every little bit helps pay for the site expenses. What I'd ideally like to see happen is for each team to send $1 per athlete per season ($1 for Track and $1 for Cross Country). That way no one is emptying their pockets much, but the site is still well-supported.


Submitting Meet Results
I thought I'd put up a reminder about how to submit meet results. Our preferred method to received results is via E-Mail. The best method is to send me a backup copy of the meet if you're using Hy-Tek software. Then I can extract all the information we want. Otherwise, you can E-Mail a text file, a Microsoft Word File, a Microsoft Excel File, or an HTML file.