Covering Cross Country and Track & Field in West Virginia
Rarified Air
The past week has brought some excellent performances, and I'm a little late in acknowledging them. First, Wheeling Park's Torrence Walker plowed through a 200 Meter Dash in 21.42. That's one of the best mid-season runs we've ever seen and is only 0.32 off the All-Time Best. Then, Washington's Frank Amore topped 16'0 in the Pole Vault. I can only recall a couple other attaining that height. And capping it off, also in the pole vault, was Winfield's Dianna Goodman who cleared 12'0, which is just 4 inches away from the All-Time Best.
Results Needed
4/29 @ Edison OH
5/4 @ Buckhannon-Upshur
5/4 Gallia Relays
Schedules Needed
With the first meets right around the proverbial corner, it would be helpful to me to have as many schedules as possible. That helps me know when to beg for meet results from those who don't send them automatically.
Riggs, Edwards Named Gatorade Runners of the Year
Morgantown's Irene Riggs was named the 2020 Gatorade Runner of the Year for West Virginia following her undefeated season that was capped by a 29 second win at the State Meet. Similarly, University's Josh Edwards was named the 2020 Gatorade Runner of the Year on the boys' side following his undefeated season that was capped by a 50 second win at the State Meet.
Episode VII - Edwards Awakens
University's Josh Edwards continued his excellent pre-season with a 3rd place finish in the 2 Mile at NSAF Meet of Champions in Myrtle Beach, SC on March 27th. This was a true 2 mile, and Edwards' 8:55.64 converts to an 8:52.53 for 3200 Meters. This is his 3rd sub-9:00 minute run this off-season.
WVU Women 29th at Nationals
The WVU Women's Cross Country team finished 29th at the NCAA National Championships held March 15th at Oklahoma State. They were led by Ceili McCabe, who finished 42nd in 21:01.2.
WVU Headed to Nationals
The women of WVU have received an invitation to the NCAA Championships being held March 15th in Stillwater, OK. It's a great way to end this shortened, out-of-season season. The race is slated to begin at 12:50 PM EST.
Episode VI - Return of the Josh-i
University's Josh Edwards put together another exceptional race on February 27th in Arizona at the Sundown Track Series. He toured the 3200 Meter run in 8:50.20, improving upon his already spectacular time from the SPIRE Showcase.
Episode V - Edwards Strikes Back
University's Josh Edwards continued his exceptional indoor season on February 7th by winning the 3200 Meter Run at the SPIRE Scholastic Showcase, scoring a superb 8:51.88. This is one of the top 3200 Meter Runs in West Virginia High School history.
Episode IV - A New Hope
University's Josh Edwards delivered an opening statement to all contenders in the distance events on January 16th at Youngstown, OH. Edwards dropped an uncontested 4:10.02 in the 1600, which I believe is US #1 in the event so far this year.
$10 Sam's Card for You and for Me
http://www.samsclub.com/r/kxjvvn3 - $10 Sam's Club E-Gift Card for you (and one for me) when you join online using this link.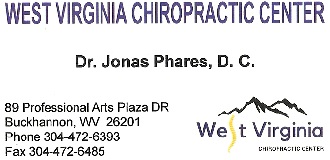 A Team Manager Plea
Coaches - In your Team Manager setup, please use your school as your Short Name rather than your mascot or your school abbreviation. For example - I'll use Doddridge County High School - the short name should be Doddridge, not Bulldogs or DCHS. Hy-Tek uses the Short Name in the results listing. If you use mascots, a tri-meet between George Washington, Parkersburg South, and Wheeling Park would have a results listing of nothing but Patriots. If you use abbreviations, a meet between Hampshire, Hurricane, and Huntington would have a results listing of nothing but HHS. So, please, for my sanity, use your school name.

Also, please make sure the names of your athletes are spelled correctly and that their grade levels are correct. .

Hy-Tek Team Manager Tips
This information is also in the top section of the News & Notes Section in the Track Pages, but I thought I'd put it here as well. When setting up Team Manager, please follow these guidelines to make results easy to read.

Team Abbr: Use the 4 digit code assigned by the WVSSAC. i.e. 0026. You have to have it this way for the Regional anyway.

Full Team Name: The full name of your school: i.e. Doddridge County High School

Short Team Name: A shorter name that still makes it obvious: i.e. Doddridge. The only teams I can think of that need to do something slightly different would Lincoln County (can't use "Lincoln" because there is also a Lincoln High that should use Lincoln), and Valley Fayette, Valley Wetzel, Liberty Harrison, and Liberty Raleigh who need to add just a little to differentiate themselves. Do not use an abbreviation like DCHS or a mascot like Bulldogs.

Alternate Abbr: The school abbreviation: i.e. DCHS.

Athlete Grade Levels: Please make sure you have updated your grade levels from last year.



Contribution Season
As always, I'm accepting donations. Please view the Wall of Support for details. Every little bit helps pay for the site expenses. What I'd ideally like to see happen is for each team to send $1 per athlete per season ($1 for Track and $1 for Cross Country). That way no one is emptying their pockets much, but the site is still well-supported.


Submitting Meet Results
I thought I'd put up a reminder about how to submit meet results. Our preferred method to received results is via E-Mail. The best method is to send me a backup copy of the meet if you're using Hy-Tek software. Then I can extract all the information we want. Otherwise, you can E-Mail a text file, a Microsoft Word File, a Microsoft Excel File, or an HTML file.