Covering Cross Country and Track & Field in West Virginia
Riggs, Edwards Named Gatorade Runners of the Year
Morgantown's Irene Riggs and University's Josh Edwards have been named the 2021 Gatorade Runners of the Year for West Virginia. See more details in the Track News & Notes Section.
And Even More Olympic Stuff
Former WVU runner and current WVU Assistant Coach Amy Cashin has been named to the Austrailian Olympic Team for the 3000 Meter Steeplechase following a 9:28.60 outing in early June.
Edwards Sets New Mark at Brooks PR Invitational
University's Josh Edwards lowered his own State All-Time Best Mark on July 2nd at the Brooks PR Invitational. Edwards finished 4th in the true 2 Mile event with a new best of 8:46.73. This converts to an 8:43.67 for the 3200, which crushes his earlier effort of 8:49.04. You can watch the race at RunnerSpace.com.
And More Olympic Stuff
Former WVU Tech Race-Walkers Daniel Nehnevaj, Steven Smith, and AJ Gruttadauro finished 2nd, 4th, and 5th respectively in the 20K Racewalk at the Olympic Trials. None have the Olympic Standard, so I'm not sure if Nehnevaj's 2nd place finish gets him to Tokyo or not.
More Olympic Stuff
WVU Runner Ceili McCabe held an officially timed attempt on 6/29/21 to meet the qualifying standard and get on the Canadian Team. In the process, she broke her own NCAA Freshman Record, her own WVU Record, and became the 9th fastest all-time collegian in the 3000 Meter Steeplechase with a 9:32.01. I don't think this got her on the Canadian Team (I think the Olympic Standard is 9:30), but an impressive run regardless.
Olympic and Paralympic Update
Former University standout Millie Paladino has advanced to the final in the 5000 Meter at the US Olympic Trials with a 15:38.23. She finished 8th in her heat and advanced on time to the final, which will be held on Monday, June 21st. In Paralympic news, former Fayetteville standout Jonathan Gore finished 3rd in his division of the 100 Meter Dash. I'm assuming qualifying is the same as for the Olympics, and that the top 3 will represent the US. Taking 4th in that division was current Wheeling Central athlete Cooper Blair, fresh off his 5th place finish at the Class A State Track Meet. I'm a little uncertain about the divisions and how the results are listed. Gore appears to be in the T64 group and was 2nd in that group with Blair being in the T62 group and getting 2nd in that group. Perhaps they've both moved on. Gore has now stamped his ticket for sure by winning the 200 Meter Dash.
That's A Wrap
Congratulations to our team Champions - Williamstown Girls, Doddridge Boys, Winfield Girls, Point Pleasant Boys, Jefferson Girls, and Parkersburg Boys. And Congratulations to our new State Meet Record Holders as noted below.
State Records Fall
State Records are falling on this rainy, stormy, humid, and sometimes hot few days in Charleston. First up, Magnolia's Mady Winters set a new Class A Record in the Shot Put at 41'7.25. Then in Class AA, Winfield's Dianna Goodman set a new mark in the Pole Vault at 12'2. Fairmont Senior's Logan Zuchelli took down a pair of long-standing marks, getting the 1600 Record, which had stood since 1993 (and was held by his upcoming college coach), with a 4:15.90 and getting the 3200 Record, which had stood since 1983, with a 9:03.93. In Class AAA, Josh Edwards also grabs a new 3200 Record with an 8:52.82. That was followed by Torrence Walker setting a new State Meet mark in the 100 Meter Dash Trials with a 10.50.
Edwards Sets New All-Time Mark
University's Josh Edwards set a new All-Time Mark for the 3200 Meter Run, scoring an 8:49.04 at the Mountaineer Showcase.
Walker Sets New All-Time Mark
Wheeling Park's Torrence Walker set a new All-Time FAT Mark for the 100 Meter Dash, tearing through the 100 in 10.43 seconds at the Dick Dei Track Classic
$10 Sam's Card for You and for Me
http://www.samsclub.com/r/kxjvvn3 - $10 Sam's Club E-Gift Card for you (and one for me) when you join online using this link.
Doughty, Paladino Hit Olympic Trials Standard
I don't often stray into the post-collegiate realm on here, but this evening (5/21), former Jefferson standout Brandon Doughty hit the Olympic Trials standard for the 3000 Meter Steeplechase at the NYC Trials of Miles meet with an 8:29.98. What makes this more remarkable is that Doughty had not competed on the track in nearly 3 years with over 1,000 days passing since his last competition on the track. He will be joined in the Olympic Trials by former University star Millie Paladino, who has qualified for the Olympic Trials in the 5,000 Meter Run clocking a 15:14.
Dropping Excellence
A couple weeks ago, I made note of some performances that were notable in their rarity. Well...as the Jefferson's were in the 70's...we're movin' on up. First, on Friday (5/14), we had a new All-Time mark set. Winfield's Dianna Goodman cleared 12'5 at the Laidley Field Invitational to eclipse the old mark of 12'4 by Washington's Lauren Zaglifa. Today (5/15), Wheeling Park's Torrence Walker blasted a 21.23 at the Morgantown Invitational. The All-Time mark in this event is 21.10 by Dante Price of Jefferson. Walker also ran a 10.57 in the 100 Meter Trials. The All-Time FAT mark in that is 10.50 by Sebastian Spencer of Weir. In the same Meet, University's Josh Edwards clocked a 4:05.59 in the 1600, and Morgantown's Irene Riggs joined the relatively short list of sub-5:00 girls in the 1600 with a 4:56.62. Meanwhile, Washington's Frank Amore has upped this Pole Vault mark to 16'5. The All-Time mark there is 17'1.
Get Your Roster Updated!
From the Regional Track Manual -
"Rosters: Each school needs to have a roster posted on the WVSSAC website. Only those athletes listed on the eligibility sheet (Roster) are eligible to participate in the Regional Track Meet."
"Each athlete needs to have a grade level."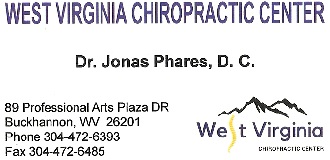 A Team Manager Plea
Coaches - In your Team Manager setup, please use your school as your Short Name rather than your mascot or your school abbreviation. For example - I'll use Doddridge County High School - the short name should be Doddridge, not Bulldogs or DCHS. Hy-Tek uses the Short Name in the results listing. If you use mascots, a tri-meet between George Washington, Parkersburg South, and Wheeling Park would have a results listing of nothing but Patriots. If you use abbreviations, a meet between Hampshire, Hurricane, and Huntington would have a results listing of nothing but HHS. So, please, for my sanity, use your school name.

Also, please make sure the names of your athletes are spelled correctly and that their grade levels are correct. .

Hy-Tek Team Manager Tips
This information is also in the top section of the News & Notes Section in the Track Pages, but I thought I'd put it here as well. When setting up Team Manager, please follow these guidelines to make results easy to read.

Team Abbr: Use the 4 digit code assigned by the WVSSAC. i.e. 0026. You have to have it this way for the Regional anyway.

Full Team Name: The full name of your school: i.e. Doddridge County HS

Short Team Name: A shorter name that still makes it obvious: i.e. Doddridge. The only teams I can think of that need to do something slightly different would Lincoln County (can't use "Lincoln" because there is also a Lincoln High that should use Lincoln), and Liberty Harrison, and Liberty Raleigh who need to add just a little to differentiate themselves. Do not use an abbreviation like DCHS or a mascot like Bulldogs.

Alternate Abbr: The school abbreviation: i.e. DCHS.

Athlete Grade Levels: Please make sure you have updated your grade levels from last year.



Contribution Season
As always, I'm accepting donations. Please view the Wall of Support for details. Every little bit helps pay for the site expenses. What I'd ideally like to see happen is for each team to send $1 per athlete per season ($1 for Track and $1 for Cross Country). That way no one is emptying their pockets much, but the site is still well-supported.


Submitting Meet Results
I thought I'd put up a reminder about how to submit meet results. Our preferred method to received results is via E-Mail. The best method is to send me a backup copy of the meet if you're using Hy-Tek software. Then I can extract all the information we want. Otherwise, you can E-Mail a text file, a Microsoft Word File, a Microsoft Excel File, or an HTML file.