Covering Cross Country and Track & Field in West Virginia

Results Needed

9/20 @ Hedgesville
Steorts Sets Adidas Course Record

Hurricane's Ty Steorts set a course record at the Adidas XC Challenge, taking the win in a blistering 14:38. Teammate Aaron Kidd joined him under 15:00 with a 14:58. Williamstown's Alyssa Sauro got 2nd in the girls' race with a 17:26.
Wayt 2x National Champion
I'm really late on getting this out there, but former Wheeling Central athlete, Kenadee Wayt is now a 2 time NCAA Division III Champion after winning the 200 and 400 Meter Dashes at the Division III National Meet on May 25-27 at Rochester, NY. She was also on placing 4x100 and 4x400 Meter Relay teams.
$7 Coupon Cabin Cash for You and for Me
https://share.couponcabin.com/jjztnsx - $7 back from Coupon Cabin for You (and for me) when you join and make a qualifying purchase using this link. Full disclosure, I've gotten over $370 back over the last 4 years.

$10 Sam's Card for You and for Me
http://www.samsclub.com/r/kxjvvn3 - $10 Sam's Club E-Gift Card for you (and one for me) when you join online using this link.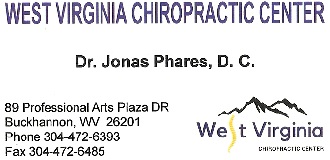 A Team Manager Plea
Coaches - In your Team Manager setup, please use your school as your Short Name rather than your mascot or your school abbreviation. For example - I'll use Doddridge County High School - the short name should be Doddridge, not Bulldogs or DCHS. Hy-Tek uses the Short Name in the results listing. If you use mascots, a tri-meet between George Washington, Parkersburg South, and Wheeling Park would have a results listing of nothing but Patriots. If you use abbreviations, a meet between Hampshire, Hurricane, and Huntington would have a results listing of nothing but HHS. So, please, for my sanity, use your school name.

Also, please make sure the names of your athletes are spelled correctly and that their grade levels are correct. .



Contribution Season
As always, I'm accepting donations. Please view the Wall of Support for details. Every little bit helps pay for the site expenses. What I'd ideally like to see happen is for each team to send $1 per athlete per season ($1 for Track and $1 for Cross Country). That way no one is emptying their pockets much, but the site is still well-supported.


Submitting Meet Results
I thought I'd put up a reminder about how to submit meet results. Our preferred method to received results is via E-Mail. The best method is to send me a backup copy of the meet if you're using Hy-Tek software. Then I can extract all the information we want. Otherwise, you can E-Mail a text file, a Microsoft Word File, a Microsoft Excel File, or an HTML file.