Covering Cross Country and Track & Field in West Virginia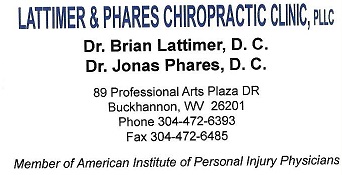 Results Needed
3/21 Wayne County Meet
Fundraiser for Coach Phil Cunningham
Liberty (Harrison) Coach Phil Cunningham recently had to undergo a second amputation due to necrotising fasciitis. He has now had both legs amputated, and his home and vehicle are in need of modification. Two of his former athletes have set up a fundraising page to help accomplish these needed modifications. If you're willing and able to contribute, please visit https://www.youcaring.com/philcunningham-779619.
A Team Manager Plea
Coaches - In your Team Manager setup, please use your school as your Short Name rather than your mascot or your school abbreviation. For example - I'll use Doddridge County High School - the short name should be Doddridge, not Bulldogs or DCHS. Hy-Tek uses the Short Name in the results listing. If you use mascots, a tri-meet between George Washington, Parkersburg South, and Wheeling Park would have a results listing of nothing but Patriots. If you use abbreviations, a meet between Hampshire, Hurricane, and Huntington would have a results listing of nothing but HHS. So, please, for my sanity, use your school name.

Also, please make sure the names of your athletes are spelled correctly and that their grade levels are correct. .
Turner, Starcher Serve Notice at New Balance Indoor
University's TaShala Turner and Ripley's Tori Starcher made strong statement runs heading into the season with their performances at the New Balance National Indoor meet this weekend. Turner placed 2nd in the Emerging Elite 2 Mile with 10:46.93. Starcher placed 5th in the Freshman mile with a 5:05.28.
Paladino Earns All-American Status
Millie Paladino (Providence, University HS) earned All-American status this weekend with a 7th place finish in the mile at the NCAA Indoor Championships with a time of 4:34.62.
All-Time List Updates
As promised several months ago, I have gone back and "unbroken" the ties in the High Jump and Pole Vault categories. I have long felt uneasy with the tie-breaker system that we had used initially. We were using prior year performances to break the ties, which meant that someone getting 2nd at the State Meet might make the list while someone who won the State Meet didn't make the list. The true methodology to break the ties can't be used either because I certainly don't have the "misses" data to accomplish that. The only solution was to just unbreak the ties. All 6'6 jumps are considered equal. All 10'0 vaults are considered equal. Take a look at the updates, and let me know if you think I've missed you (or anyone else).
$10 Sam's Card for You and for Me
http://www.samsclub.com/r/kxjvvn3 - $10 Sam's Club E-Gift Card for you (and one for me) when you join online using this link.
McKenna Smith, Tristan Slater Named McCoy Award Winners
Bridgeport's McKenna Smith and Tristan Slater have been named the 2016 Ray McCoy Award Winners. More details in the Track News & Notes Section.
TaShala Turner, Philip White Named WV Gatorade Players of the Year
University's TaShala Turner was named the WV Gatorade Player of the Year following a season that saw her finish just shy of qualifying for Nike Nationals. Philip White has joined Turner in winning the award on the boys side to make it a University sweep. More details in the Cross Country News & Notes Section.
WV Athletes at Nationals
The top performance at the Division I Nationals went to Millie Paladino (University) for Providence in 55th. Close behind her was Maggie Drazba (St. Marys) for WVU. in 58th. Jillian Forsey was the next for WVU in 97th. In the Men's race, Anthony Laurita (Morgantown) finished 89th for Colorado State.

In the Division II Championships, Kaitlyn Workman (Preston) represented the women with a 138th place finish. On the Men's side, Concord finished 32nd as a team. Jason Weitzel (PikeView) was 132nd, he was followed by Justin Snyder (Princeton) in 179th, Tyler Kosut (Shady Spring) in 192nd, Chris Taylor in 235th, Michael Ruhnke (Capital) in 237th, Brandon Lee in 239th, and Roger Foster in 242nd. Running for Edinboro were Daniel Nowak (University) in 208th and Jared Hallow (Musselman) in 221st.
Schedules Needed
Please send in your schedules. Having a relatively full slate of schedules helps me know which meets to look (beg) for. Most meets are pretty good about submitting results, but for those that aren't, it helps if I know a meet was occurring.
All-Time Lists Updated
The State Meet All-Time Lists have been updated. I want to note that I will be going back and removing the tie-breaker items for the High Jump and Pole Vault. I've been pondering this for a couple years, and the methodology used for the breaking the ties is flawed. The true method for breaking ties is in these events is not available. The only thing to do is simply not break the ties. This will take some time as there will be people tied for spots that have been removed via the old tie-breaking system.

WVSSAC Announces New Classifications
The new Classifications for the next 4 years have been released, and there are some significant changes. The WVSSAC has greatly reduced the number of AAA teams. AAA is down to 29 schools, while Class AA increases to 44, and Class A increases to 54.

Moving from AAA to AA -
Lincoln County, Winfield, Oak Hill, Shady Spring, Elkins, Nitro, Lewis, Logan, and Point Pleasant.

Moving from AA to A -
Ravenswood, Mount View, Webster, Tolsia, Ritchie, and Summers

Moving up from A to AA -
Man
Hy-Tek Team Manager Tips
This information is also in the top section of the News & Notes Section in the Track Pages, but I thought I'd put it here as well. When setting up Team Manager, please follow these guidelines to make results easy to read.

Team Abbr: Use the 4 digit code assigned by the WVSSAC. i.e. 0026. You have to have it this way for the Regional anyway.

Full Team Name: The full name of your school: i.e. Doddridge County High School

Short Team Name: A shorter name that still makes it obvious: i.e. Doddridge. The only teams I can think of that need to do something slightly different would Lincoln County (can't use "Lincoln" because there is also a Lincoln High that should use Lincoln), and Valley Fayette and Valley Wetzel who need to add just a little to differentiate themselves. Do not use an abbreviation like DCHS or a mascot like Bulldogs.

Alternate Abbr: The school abbreviation: i.e. DCHS.

Athlete Grade Levels: Please make sure you have updated your grade levels from last year.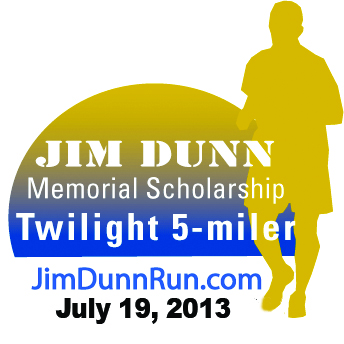 Contribution Season
As always, I'm accepting donations. Please view the Wall of Support for details. Every little bit helps pay for the site expenses. What I'd ideally like to see happen is for each team to send $1 per athlete per season ($1 for Track and $1 for Cross Country). That way no one is emptying their pockets much, but the site is still well-supported.


Submitting Meet Results
I thought I'd put up a reminder about how to submit meet results. Our preferred method to received results is via E-Mail. The best method is to send us a backup copy of the meet if you're using Hy-Tek software. Then we can extract all the information we want. Otherwise, you can E-Mail a text file, a Microsoft Word File, a Microsoft Excel File, or an HTML file.

If you cannot accomplish one of the above, it only takes a minute to fax things our way (1-866-491-9334).