Covering Cross Country and Track & Field in West Virginia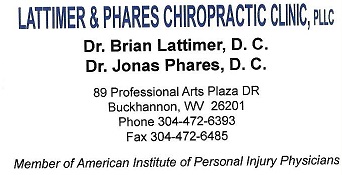 Tori Starcher 29th at Footlocker Nationals
Tori Starcher turned in a 29th place performance Saturday in San Diego, CA at the Footlocker National Championships. Starcher toured the course in 18:46.6. She is just the 3rd West Virginia Female to compete at Nationals, joining Millie Paladino (twice) and Maggie Drazba. Congratulations Tori!
Tori Starcher Qualifies for Footlocker Nationals
Ripley's Tori Starcher joins the very short list of West Virginia Footlocker National Qualifiers. She snagged 2nd place in the Footlocker South race this morning with a 17:28 clocking. Starcher is just the 3rd girls from WV to qualify for Nationals. The Championship race will take place on December 9th at Balboa Park in San Diego, CA. at 12:15 PM Eastern.
Does Class A Warrant A Separate Division?
The Cross Country Coaches' Committee meets on November 29th, and I imagine the topic of how to handle Class A will be among the items discussed. I've tried to very thoroughly put out my thoughts on the options that will likely be on the table. I've included the list of names that are on the Committee. If you would like to provide them with your thoughts on the matter, I encourage you to do so, whether you agree with my thoughts or not.
State Champions
The 2017 season is in the books. Congratulations to the University Girls, Morgantown Boys, Winfield Girls, East Fairmont Boys, Williamstown Girls, and Doddridge Boys on their respective team championships. And congratulations to Tori Starcher, Chris Barbera, Jessica Melvin, and Aaron Withrow for their individual championships.
Elephant in the Room
Last year, the WVSSAC awarded a Class A Team Championship for the first time. Due to the advancement criteria, there was no guarantee of getting any Class A teams out of a given region. The result was having one of the top two Class A teams not advance. Would they have won the Championship. Likely not the way St. Marys ran that day, but they most likely would have been on the podium. I know calls were made and proposals were made, one of which was for the very simple solution of advancing the top Class A team from each Region to the State Meet. As you are likely well aware...no action was taken. The situation repeats itself again this year as one of the top two Class A teams has again failed to advance out of the very deep and brutal Region I. Ritchie hasn't been beaten by a Class A team all season. I don't think anyone has been within 10 points. When there was such an easy fix on the table, change should not move at a glacial pace. I know there are those that are clamoring for a complete separation of Class A and Class AA. I'm not certain the numbers support that. I'll look more at that after the season, or after predictions are done. We've made a lot of strides in the last 20 years. The first year I covered Cross Country (1997), only 5 Class A-AA Girls teams qualified for the State Meet. Only 48 girls ran at the State Meet. We've come a long way, and the awarding of a Class A Team Champion is another positive step. It was presented as a test item designed to try to increase Class A numbers to the point it can be a separate divison. My hope is that the WVSSAC truly listens to the committee this time around and makes the appropriate fix until we reach those numbers. My fear is that rather than fixing it, they'll scrap it. I hope that isn't the case, and the progress of Class A Track & Field should provide ample evidence to keep advancing the eventual separation of the two classes. Until then, we'll have the Roger Maris * (look it up if you don't know) for at least this year.
FAQ
I figure my rant has been up long enough...probably too long. I appreciate the support I've received in its wake. I'm ok...really. Like most people, I need to vent every once in a while. I'll put up a permanent, less cranky FAQ at some point that will be largely ignored.
Schedules Needed
Please send in your schedules if you haven't already done so. Having the schedules helps me know when meets are being held, which in turn helps me make sure I try to get results for each meet in a timely manner. Thanks in advance for your help.
WVSSAC Reverses Course on State Meet Date
I had previously reported that the WVSSAC had given back the week of track season that was taken away in 2004. Apparently, they've had a change of heart on this matter. I was told this evening that the WVSSAC had reversed its decision and would be keeping the State Meet at its current weekend.
Smith, Canary Named Gatorade Players of the Year
Bridgeport's McKenna Smith and South Harrison's Freddy Canary were named the 2017 West Virginia Gatorade Players of the Year. More Details in the Track pages.
$10 Sam's Card for You and for Me
http://www.samsclub.com/r/kxjvvn3 - $10 Sam's Club E-Gift Card for you (and one for me) when you join online using this link.
Fundraiser for Coach Phil Cunningham
Liberty (Harrison) Coach Phil Cunningham recently had to undergo a second amputation due to necrotising fasciitis. He has now had both legs amputated, and his home and vehicle are in need of modification. Two of his former athletes have set up a fundraising page to help accomplish these needed modifications. If you're willing and able to contribute, please visit https://www.youcaring.com/philcunningham-779619.
A Team Manager Plea
Coaches - In your Team Manager setup, please use your school as your Short Name rather than your mascot or your school abbreviation. For example - I'll use Doddridge County High School - the short name should be Doddridge, not Bulldogs or DCHS. Hy-Tek uses the Short Name in the results listing. If you use mascots, a tri-meet between George Washington, Parkersburg South, and Wheeling Park would have a results listing of nothing but Patriots. If you use abbreviations, a meet between Hampshire, Hurricane, and Huntington would have a results listing of nothing but HHS. So, please, for my sanity, use your school name.

Also, please make sure the names of your athletes are spelled correctly and that their grade levels are correct. .

Hy-Tek Team Manager Tips
This information is also in the top section of the News & Notes Section in the Track Pages, but I thought I'd put it here as well. When setting up Team Manager, please follow these guidelines to make results easy to read.

Team Abbr: Use the 4 digit code assigned by the WVSSAC. i.e. 0026. You have to have it this way for the Regional anyway.

Full Team Name: The full name of your school: i.e. Doddridge County High School

Short Team Name: A shorter name that still makes it obvious: i.e. Doddridge. The only teams I can think of that need to do something slightly different would Lincoln County (can't use "Lincoln" because there is also a Lincoln High that should use Lincoln), and Valley Fayette, Valley Wetzel, Liberty Harrison, and Liberty Raleigh who need to add just a little to differentiate themselves. Do not use an abbreviation like DCHS or a mascot like Bulldogs.

Alternate Abbr: The school abbreviation: i.e. DCHS.

Athlete Grade Levels: Please make sure you have updated your grade levels from last year.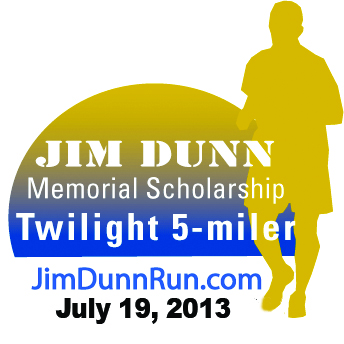 Contribution Season
As always, I'm accepting donations. Please view the Wall of Support for details. Every little bit helps pay for the site expenses. What I'd ideally like to see happen is for each team to send $1 per athlete per season ($1 for Track and $1 for Cross Country). That way no one is emptying their pockets much, but the site is still well-supported.


Submitting Meet Results
I thought I'd put up a reminder about how to submit meet results. Our preferred method to received results is via E-Mail. The best method is to send me a backup copy of the meet if you're using Hy-Tek software. Then I can extract all the information we want. Otherwise, you can E-Mail a text file, a Microsoft Word File, a Microsoft Excel File, or an HTML file.