Covering Cross Country and Track & Field in West Virginia

Schedules Needed
Please send in your schedules, It helps me compile a complete meet list so that I can try to obtain results for every meet.
Starcher to Attend Nike Elite Distance Camp
Accolades continue to roll in for Ripley's Tori Starcher, who was awarded one of just 10 girls' spots for the Nike Elite Distance Camp in Oregon. She is just the second West Virginia athlete to earn in invitation. Cabell Midland's Jacob Burcham was the first.
State Meet Results Posted
Congratulations to our Team Champions: Williamstown Girls, Winfield Girls, Ripley Girls, Doddridge Boys, Winfield Boys, and Spring Mills Boys. And Congratulations to our new State Meet Record Holders: Lilly McMullen - Williamstown - 100 M (Trials), Wheeling Central Girls 4x100 (Kaitlyn Ferns, Kenadee Wayt, Marisa Horan, Kenadee Wayt), Williamstown Girls 4x200 (Camryn Irvin, Emma Berman, Ella McMullen, Lilly McMullen), Williamstown Girls 4x400 (Camryn Irvin, Sofia Calvet, Emma Berman, Ella McMullen), Sophie Talkington - Notre Dame - Pole Vault, Erica Hegele - Shady Spring - 100 HH (Trials), Dianna Goodman - Winfield - Pole Vault, Mikah Alleyne - Woodrow Wilson - 400 M, Tori Starcher - Ripley - 800 M, Tori Starcher - Ripley - 1600 M, Ripley Girls 4x400 (Kyanah Baldwin, Cassidy Miller, Allison Fields, Tori Starcher), Webster Boys 4x100 (Reece Nutter, Dawson Tharp, Logan Cochran, Cole Deel), Webster Boys 4x200 (Reece Nutter, Dawson Tharp, Logan Cochran, Cole Deel), Sebastian Spencer - Weir - 100 M, Sebastian Spencer - Weir - 200 M, and Gavin Beverage - Cabell Midland - Discus.
Tori Starcher Wins Penn Relays Mile, Sets New WV Mark
Ripley's Tori Starcher continued her excellent Junior track campaign with a win at the prestigious Penn Relays, taking the mile in a most excellent 4:38.19. This converts to a 4:36.58 in the 1600. Not only did this win the meet, but it also set a Penn Relays record for the event, taking down a performance by Mary Cain. Congratulations Tori!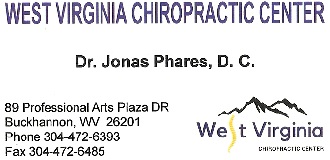 John Hicks Sets New Discus Mark
Hampshire's John Hicks sailed the discus 190'1 Saturday at the Cardinal Classic to set a new All-Time State Best Mark, breaking the old mark by over 3 feet.
Sebastian Spencer Sets New Mark
At the Dick Dei Track Classic on April 13th, Weir's Sebastian Spencer set a new All-Time State Record (FAT) in the 100 Meter Dash with a blistering 10.50.
Starcher Sets New WV Mark at New Balance Nationals Indoor
Ripley's Tori Starcher addded to her record listing with a 4:40.63 mile at the New Balance Nationals Indoor. This converts to a 4:39.00 in the 1600M. She was certainly not the only WV runner to excel at the meet though at Lea Hatcher and Madison Trippett both recorded 4:52 miles, Josh Edwards clocked a 9:12 two mile, Gavin Beverage launched the Shot Put 58'2, Zoe Shetty and Caroline Kirby ran 11:08 and 11:13, respectively in the two mile, and Kellen Tropeck sent the shot 55'3 in the Emerging Elite Shot Put.
$10 Sam's Card for You and for Me
http://www.samsclub.com/r/kxjvvn3 - $10 Sam's Club E-Gift Card for you (and one for me) when you join online using this link.
A Team Manager Plea
Coaches - In your Team Manager setup, please use your school as your Short Name rather than your mascot or your school abbreviation. For example - I'll use Doddridge County High School - the short name should be Doddridge, not Bulldogs or DCHS. Hy-Tek uses the Short Name in the results listing. If you use mascots, a tri-meet between George Washington, Parkersburg South, and Wheeling Park would have a results listing of nothing but Patriots. If you use abbreviations, a meet between Hampshire, Hurricane, and Huntington would have a results listing of nothing but HHS. So, please, for my sanity, use your school name.

Also, please make sure the names of your athletes are spelled correctly and that their grade levels are correct. .

Hy-Tek Team Manager Tips
This information is also in the top section of the News & Notes Section in the Track Pages, but I thought I'd put it here as well. When setting up Team Manager, please follow these guidelines to make results easy to read.

Team Abbr: Use the 4 digit code assigned by the WVSSAC. i.e. 0026. You have to have it this way for the Regional anyway.

Full Team Name: The full name of your school: i.e. Doddridge County High School

Short Team Name: A shorter name that still makes it obvious: i.e. Doddridge. The only teams I can think of that need to do something slightly different would Lincoln County (can't use "Lincoln" because there is also a Lincoln High that should use Lincoln), and Valley Fayette, Valley Wetzel, Liberty Harrison, and Liberty Raleigh who need to add just a little to differentiate themselves. Do not use an abbreviation like DCHS or a mascot like Bulldogs.

Alternate Abbr: The school abbreviation: i.e. DCHS.

Athlete Grade Levels: Please make sure you have updated your grade levels from last year.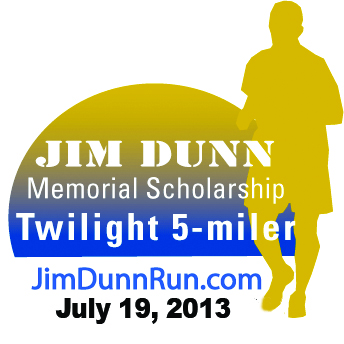 Contribution Season
As always, I'm accepting donations. Please view the Wall of Support for details. Every little bit helps pay for the site expenses. What I'd ideally like to see happen is for each team to send $1 per athlete per season ($1 for Track and $1 for Cross Country). That way no one is emptying their pockets much, but the site is still well-supported.


Submitting Meet Results
I thought I'd put up a reminder about how to submit meet results. Our preferred method to received results is via E-Mail. The best method is to send me a backup copy of the meet if you're using Hy-Tek software. Then I can extract all the information we want. Otherwise, you can E-Mail a text file, a Microsoft Word File, a Microsoft Excel File, or an HTML file.