Covering Cross Country and Track & Field in West Virginia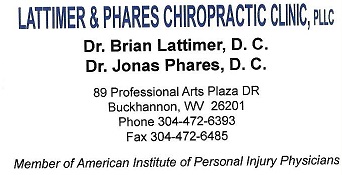 Results Needed
Please submit results for the following meets. Timely Results are important for ranking purposes.
Up-to-Date
Starcher Up for National Performer of the Week
Following her victory this weekend at the Adidas XC Challenge, Ripley's Tori Starcher is in contention for the MileSplit National Performer of the week. You can vote for Tori at this link. At the time of this posting, she is in the lead.
A Little FAQ
Because some things today have really put me in a mood...

1 - Why didn't you respond to my e-mail immediately? - I have a life outside the site. I have a job, a coaching job, a family, and household things that need taken care of. I don't usually work on the site until after 9:00 after the kids are in bed.

2 - When will the results to Meet X be posted? - I don't know. I can't post it if no one has sent it to me. I don't have the telepathic skills to know when they will do that. But almost certainly not until after 9:00 on whatever day I receive it.

3 - My athlete/son/daughter isn't listed in the results. Why not? - I don't know. It could be for any number of reasons, but that's really a question for meet administration. I likely wasn't there. I just post what the meet host sends me. I can pass along the question to the meet host if I have their contact info, but I can't guarantee any kind of response from them.

4 - You spelled my kid's name wrong. - No...I didn't. I posted results as they were submitted. If it's wrong consistently, get your coach to fix it in the entry system (typically RaceTimeEntry.com for XC and Hy-Tek Team Manager for Track). If it's wrong for Best Performances or Rankings, do tell me that because I pick those up from meet results, and I won't know it's wrong unless you tell me.

5 - My ranking is too low. - Run faster against better competition. Complaining about it won't change it.

6 - But I beat this guy last meet and he's still ranked ahead of me? - It's only one meet. Rankings early in the season are more reflective of last year than this year. There are provisions in there to make things move more quickly than they used to, but it still takes a little time. Plus head-to-head isn't everything. Maybe you beat that guy in the last meet but he ran like crap and in his next meet he was right on the heels of the top ranked runner.

7 - Why isn't my performance from my meet on Tuesday included in the Best Performances? - Because it only includes meets through Saturday. It takes some time to compile this stuff. I put the effective dates on the Performance List and Ranking Pages - through meets held by XX and received by YY.

8 - They had me at a 10.4 in the 100 at my meet. Why isn't that on there? - The 100, 200, 100HH, 110HH only uses FAT times. Hand times are notoriously unreliable, and I stopped using them for those events several years ago.

9 - Your rankings are dumb (or as one athlete, now coach put it several years ago "thrash." I assume he meant trash. - ok.

10 - Will you change my meet information for the 8th time? - *sigh* Yes.

11 - Why are you so cranky? - I don't get enough sleep.
Schedules Needed
Please send in your schedules if you haven't already done so. Having the schedules helps me know when meets are being held, which in turn helps me make sure I try to get results for each meet in a timely manner. Thanks in advance for your help.
WVSSAC Reverses Course on State Meet Date
I had previously reported that the WVSSAC had given back the week of track season that was taken away in 2004. Apparently, they've had a change of heart on this matter. I was told this evening that the WVSSAC had reversed its decision and would be keeping the State Meet at its current weekend.
Smith, Canary Named Gatorade Players of the Year
Bridgeport's McKenna Smith and South Harrison's Freddy Canary were named the 2017 West Virginia Gatorade Players of the Year. More Details in the Track pages.
State Meet Results Posted
State Meet Results have been posted. Congratulations to the Morgantown, Winfield, and Wheeling Central girls and to the Hedgesville, Winfield, and St. Marys Boys. New All-Time Bests for McKenna Smith in the 100 (Trials and again in the finals with an 11.85), 200 (trials with a 24.36), 400 with a 54.61, and yes, 300 Meter Low Hurdles as well with a 43.04. There were a plethora of new State Meet Records as well. McKenzie Moran in the Class A 800 with a 2:18.93. Samantha Kirk in the Class A 300 Meter Low Hurdles with 45.15. Doddridge County in the Class A 4x100 (Jasmine Ball, Jonna Ferrell, Rosa Plaugher, McKenzie Newton) tied the record with a 50.62. Wheeling Central in the Class A 4x200 (Hannah White, Ireland Wayt, Nikkie Nolte, Kenadee Wayt) with a 1:46.90. Bailey Estep and Jordan Rothwell in the Class A High Jump at 5'4 (tied record) (Estep gets the win on misses). Mary Lawman in the Class AA 100 Meter High Hurdles ties the record at 15.05. Winfield in the Class AA 4x100 Meter Relay (Molly Wallace, Mary Lawman, Sydney Cavender, Carly Hinkle) in 49.66. Winfield in the Class AA Shuttle Hurdle Relay (Lauryn Bady, Savannah Hoff, Taryn Napier, Mary Lawman) in 1:03.31. Carly Hinkle in the Class AA High Jump with a 5'8.25. Josie Raines in the Class AA Long Jump with an 18'3. Malika Houston in the Class AAA 100 Meter High Hurdles in 14.35. Ripley in the Class AAA 4x400 (Allison Fields, Haley Carson, Laurel Miller, Tori Starcher) in 4:01.82. Lauren Zaglifa in the Class AAA Pole Vault with 12'1. Freddy Canary in the Class A 100 (Trials and again in the Finals) with a 10.68. Freddy Canary in the Class A 200 (trials) with a 21.50. Freddy Canary in the Class A 400 with a 48.07. Williamstown in the Class A 4x100 (Donathan Taylor, Trenton Tallman, Jon Petty, Dakota Hammer) in 44.23. Donavan Spencer in the Class AA 100 in 10.70. Bluefield in the Class AA 4x100 (Elijah Greene, Shemar Hairston, Latrell Collier, Carlos Reed) in 43.00. Bluefield in the Class AA 4x200 (Elijah Greene, Shemar Hairston, Latrell Collier, Carlos Reed) in 1:29.69.
$10 Sam's Card for You and for Me
http://www.samsclub.com/r/kxjvvn3 - $10 Sam's Club E-Gift Card for you (and one for me) when you join online using this link.
Smith Sets 2 All-Time Bests
Bridgeport's McKenna Smith surpassed her own State All-Time Best Friday in the Preliminaries at the State Track Meet. Smith sped to an 11.87 in the 100 and 24.36 in the 200 to narrowly eclips her marks from the Finals last year. In addition, on Friday night we had new State Meet records from Winfield's Girls Shuttle crew of Lauryn Bady, Savannah Hoff, Taryn Napier and Mary Lawman who ran a blistering 1:03.31 to set a new Class AA mark. Washington's Lauren Zaglifa set a new AAA Pole Vault mark at 12'1. Magnolia's Bailey Estep and Charleston Catholic's Jordan Rothwell tied the Class A High Jump Record at 5'4 with Estep taking the win on misses. On the Boys end of things South Harrison's Freddy Canary set new Class A Records in the 100 and 200 with times of 10.81 and 21.50, respectively.
Zaglifa Sets Pole Vault Mark
Another All-Time Best has fallen. In Friday's Regional meet, Washington's Lauren Zaglifa cleared 12'4 to set a new All-Time standard for the event. The old record had stood since 2004. Well done!
Bridgeport 4x400 Cracks 4:00
The 4:00 barrier has finally been broken by a West Virginia Girls High School team. At the Gazette Relays on Saturday, the Bridgeport crew of Kristen Crowder, Isabella Bowen, Kirstin George, and McKenna Smith scored a 3:59.03 to set a new All-Time Standard for West Virginia. The old mark had stood since 1990. Congratulations ladies!
Fundraiser for Coach Phil Cunningham
Liberty (Harrison) Coach Phil Cunningham recently had to undergo a second amputation due to necrotising fasciitis. He has now had both legs amputated, and his home and vehicle are in need of modification. Two of his former athletes have set up a fundraising page to help accomplish these needed modifications. If you're willing and able to contribute, please visit https://www.youcaring.com/philcunningham-779619.
A Team Manager Plea
Coaches - In your Team Manager setup, please use your school as your Short Name rather than your mascot or your school abbreviation. For example - I'll use Doddridge County High School - the short name should be Doddridge, not Bulldogs or DCHS. Hy-Tek uses the Short Name in the results listing. If you use mascots, a tri-meet between George Washington, Parkersburg South, and Wheeling Park would have a results listing of nothing but Patriots. If you use abbreviations, a meet between Hampshire, Hurricane, and Huntington would have a results listing of nothing but HHS. So, please, for my sanity, use your school name.

Also, please make sure the names of your athletes are spelled correctly and that their grade levels are correct. .
Schedules Needed
Please send in your schedules. Having a relatively full slate of schedules helps me know which meets to look (beg) for. Most meets are pretty good about submitting results, but for those that aren't, it helps if I know a meet was occurring.

Hy-Tek Team Manager Tips
This information is also in the top section of the News & Notes Section in the Track Pages, but I thought I'd put it here as well. When setting up Team Manager, please follow these guidelines to make results easy to read.

Team Abbr: Use the 4 digit code assigned by the WVSSAC. i.e. 0026. You have to have it this way for the Regional anyway.

Full Team Name: The full name of your school: i.e. Doddridge County High School

Short Team Name: A shorter name that still makes it obvious: i.e. Doddridge. The only teams I can think of that need to do something slightly different would Lincoln County (can't use "Lincoln" because there is also a Lincoln High that should use Lincoln), and Valley Fayette, Valley Wetzel, Liberty Harrison, and Liberty Raleigh who need to add just a little to differentiate themselves. Do not use an abbreviation like DCHS or a mascot like Bulldogs.

Alternate Abbr: The school abbreviation: i.e. DCHS.

Athlete Grade Levels: Please make sure you have updated your grade levels from last year.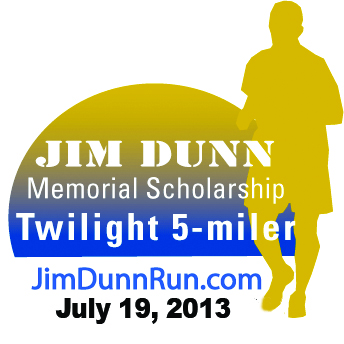 Contribution Season
As always, I'm accepting donations. Please view the Wall of Support for details. Every little bit helps pay for the site expenses. What I'd ideally like to see happen is for each team to send $1 per athlete per season ($1 for Track and $1 for Cross Country). That way no one is emptying their pockets much, but the site is still well-supported.


Submitting Meet Results
I thought I'd put up a reminder about how to submit meet results. Our preferred method to received results is via E-Mail. The best method is to send us a backup copy of the meet if you're using Hy-Tek software. Then we can extract all the information we want. Otherwise, you can E-Mail a text file, a Microsoft Word File, a Microsoft Excel File, or an HTML file.