Covering Cross Country and Track & Field in West Virginia

Tori Starcher, Sebastian Spencer Named Gatorade Players of the Year
Ripley's Tori Starcher and Weir's Sebastian Spencer have been named the West Virginia Gatorade Track & Field Players of the Year for 2020. More details in the Track & Field News & Notes Section.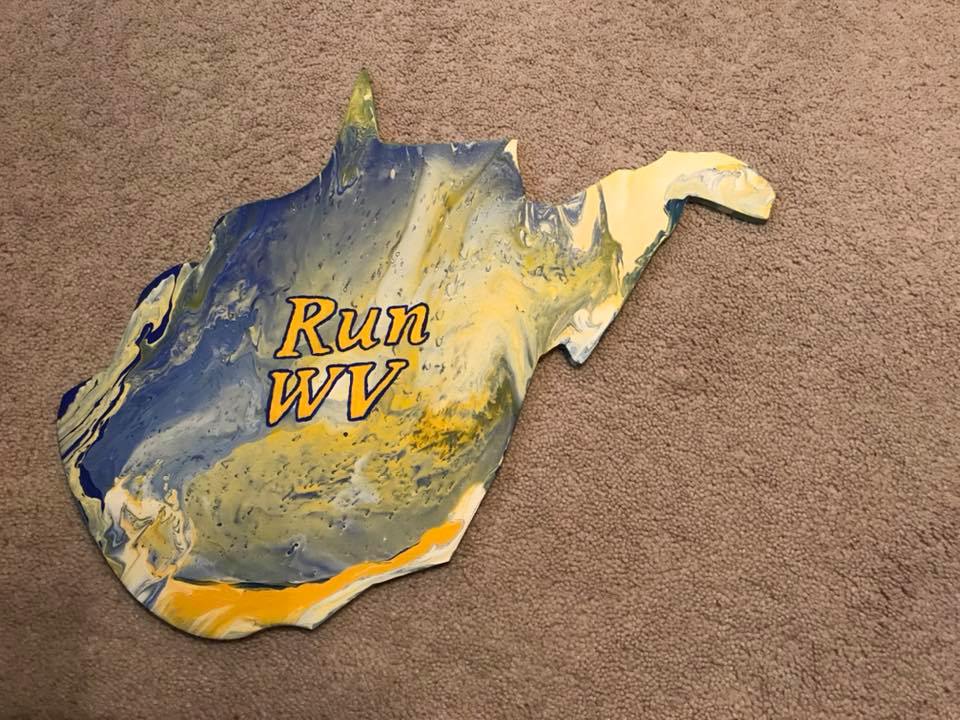 A little early Father's Day gift from my wife and kids.
2020 Season Canceled
Today's (April 21st) declaration by Governor Jim Justice that students would not be returning to the classroom this spring and the subsequent inevitable declaration by the WVSSAC that there would be no 2020 Track Season immediately brings to mind a quote often attributed to the great UCLA basketball coach John Wooden: "Things work out best for those who make the best of how things work out."

I never thought I would see a situation in which this could happen. It's quite surreal. I feel badly for the Senior athletes, for the teams that would have competed for championships, for the athletes that were aiming at school or state records. There is one particular event that I feel robbed of getting to see at the State Meet this year, and that is the Class AAA Girls 1600 Meter Run. We had the potential for all 6 placers to be under 5:00 (though it's possible that one or two of them might not have competed in the event due to its depth). Tori Starcher, Lea Hatcher, Athena Young, Madison Trippett, and Zoe Shetty already had sub-5:00 clockings to their credit. Caroline Kirby had gone at least 5:05 (and had been under 11:00 in the 3200 over the winter) and Allie Martin had gone 5:07 last year. However, the reality is that we won't ever get to see that race, or any other from this season.

We now know how things worked out. It is up to you to determine how you make the best of it.
And Even More Indoor Excellence
This year's indoor season is just the gift that keeps on giving. Today at Marshall, we got a 2:15.71 in the 800 from Morgantown's Athena Young and a new entry into the club that has gone sub-5:00 in the 1600 with University's Zoe Shetty sneaking under in a 4:59.67. But the best of all was Morgantown's Lea Hatcher dropping a 10:13.81 in the 3200. To the best of my memory, that would be the 2nd best WV HS time ever in the 3200.
More Indoor Excellence
The strong indoor performances just keep coming. This time, it was at the University of Kentucky where the Morgantown duo of Athena Young and Lea Hatcher picked up a pair of runner-up finishes. Young dropped a 10:24.17 in the 2 Mile and Hatcher went 2:11.49 in the 800.
$10 Sam's Card for You and for Me
http://www.samsclub.com/r/kxjvvn3 - $10 Sam's Club E-Gift Card for you (and one for me) when you join online using this link.
Edwards Goes Sub-9:00
University's Josh Edwards went to the Spire Showcase this weekend, and placed 2nd in the exception 3200 Meter Run field with a blistering 8:56.41. Morgantown's Athena Young dropped a 4:50.83 in the 1600 Meter Run. Full WV Results in the News & Notes Section.
Paladino Still Excelling
Former University standout Millie Paladino continues to roll out great times in her post collegiate career, winning the Women's Mile at the Bruce Lehane Scarlet & White Indoor Invitational at Boston University on 2/1 with a 4:36.52. She currently competes for Ocean State Athletics.
Aaron Withrow and Tori Starcher Win Ray McCoy Awards
Winfield's Aaron Withrow has been named the male winner of the Ray McCoy Award for the top Track & Field athlete in the State following his Senior season that saw him win the 800, 1600, and 3200 Meter Runs at the State Meet. Tori Starcher has been named the female winner of the Ray McCoy Award for the top Track & Field athlete in the State following her Junior season that saw her set two State Meet Records and aid in a 3rd while winning the 800, 1600, and 3200 Meter Runs and also winning the Penn Relays and setting a WV All-Time Best in the Mile Run (and converted 1600). More details in the Track News Section.
Spencer, Edwards, Hatcher, and Young Open Indoor Strong
Weir's Sebastian Spencer opened his indoor season with a strong run at Ohio State. His 6.84 in the finals is quite good. It's hard to reference as we don't see a lot of 60 Meter times, but last year's HS All-Star, Matt Boling, opened his freshman collegiate season with a 6.68. University's Josh Edwards followed that by running a 9:12.23 at Youngstown State on January 18th. Also at that meet, Morgantown's Lea Hatcher and Athena Young both went sub-5:00 in the 1600 with Hatcher going 4:55.43 and Young going 4:57.80.
Classification Changes
The new classifications have been announced for the next four years, starting with the 2020 Fall seasons. There was a little movement. Oak Hill, Lincoln County, and Bridgeport move up to Class AAA. James Monroe, River View, Petersburg, and Man moved down to Class A. Alignments are still to be determined.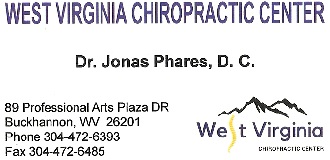 A Team Manager Plea
Coaches - In your Team Manager setup, please use your school as your Short Name rather than your mascot or your school abbreviation. For example - I'll use Doddridge County High School - the short name should be Doddridge, not Bulldogs or DCHS. Hy-Tek uses the Short Name in the results listing. If you use mascots, a tri-meet between George Washington, Parkersburg South, and Wheeling Park would have a results listing of nothing but Patriots. If you use abbreviations, a meet between Hampshire, Hurricane, and Huntington would have a results listing of nothing but HHS. So, please, for my sanity, use your school name.

Also, please make sure the names of your athletes are spelled correctly and that their grade levels are correct. .

Hy-Tek Team Manager Tips
This information is also in the top section of the News & Notes Section in the Track Pages, but I thought I'd put it here as well. When setting up Team Manager, please follow these guidelines to make results easy to read.

Team Abbr: Use the 4 digit code assigned by the WVSSAC. i.e. 0026. You have to have it this way for the Regional anyway.

Full Team Name: The full name of your school: i.e. Doddridge County High School

Short Team Name: A shorter name that still makes it obvious: i.e. Doddridge. The only teams I can think of that need to do something slightly different would Lincoln County (can't use "Lincoln" because there is also a Lincoln High that should use Lincoln), and Valley Fayette, Valley Wetzel, Liberty Harrison, and Liberty Raleigh who need to add just a little to differentiate themselves. Do not use an abbreviation like DCHS or a mascot like Bulldogs.

Alternate Abbr: The school abbreviation: i.e. DCHS.

Athlete Grade Levels: Please make sure you have updated your grade levels from last year.



Contribution Season
As always, I'm accepting donations. Please view the Wall of Support for details. Every little bit helps pay for the site expenses. What I'd ideally like to see happen is for each team to send $1 per athlete per season ($1 for Track and $1 for Cross Country). That way no one is emptying their pockets much, but the site is still well-supported.


Submitting Meet Results
I thought I'd put up a reminder about how to submit meet results. Our preferred method to received results is via E-Mail. The best method is to send me a backup copy of the meet if you're using Hy-Tek software. Then I can extract all the information we want. Otherwise, you can E-Mail a text file, a Microsoft Word File, a Microsoft Excel File, or an HTML file.