Covering Cross Country and Track & Field in West Virginia

Irene Riggs - National Champion
Morgantown's Irene Riggs traveled to Portland, OR to run the Nike Cross Country Nationals after her dominating performance at the Southeast Regional. She proved that performance was no fluke as she ran away with the National title. She took the lead about a minute into the race and it wasn't long before she established a gap. By 1.3K, she was 3 seconds ahead. By the mile mark, it was nearly 6 seconds. Her lead would grow to over 21 seconds at 2.75 Miles. She ended up clocking a 16:40.9, the 2nd fastest ever time at this meet, while dealing with blustery winds and a quick mishap in which she veered to the right to follow the lead vehicle, only to have to stop and duck back under the flags as the vehicle was not on the course (that's how it appeared to me anyway). She won the race by 13.7 seconds.
Riggs 2nd Fastest Ever
I should have noted yesterday that the course record that Irene Riggs shattered at Nike Southeast belonged to former High School phenom Katelyn Tuohy, who just won the NCAA Championship. And now Milesplit says today that this is the 2nd Fastest High School time EVER recorded. Ever. There is a 15:58 on the books from the RunningLane Champsionships, which bills itself as the fastest course in the country. If you've ever ran the course at Cary, you know that it's quick, but it's certainly not in the category of "fastest course in the country." There is a hill that is in the neighborhood of 300 meters long that you do twice at Cary. It's not steep, but it's certainly noticeable, and it's long. Since Irene Riggs will be at Nike Nationals on December 3rd, she won't get to run RunningLane (there are some WV runners going), so she probably will not get a chance to crack that 16:00 barrier as the two National Courses both feature some decent hillage.
3 Qualify for Nationals
The Champs and Nike Regionals were held this weekend, and West Virinia will be sending at least 3 athletes to Nationals. Winfield's Brayden Marshall clocked a 15:00 to take 8th, and Williamstown's Alyssa Sauro clocked a 17:32 to take 10th to advance both to the Champs Nationals. The big story of the day, though, is Irene Riggs. Not only did she qualify for Nike Nationals, she won the Southeast Region by 1:24 and smashed the course record, clocking an absolutely amazing 16:02. The Morgantown Girls Team placed 3rd and has a chance to advance to Nationals with an At-Large bid. I think that will be determined tomorrow. There were other excellent performances, including some age and class wins and top 5's. See the postings in the Cross Country News & Notes section.
State Meet in the Books
The 2022 State Meet is in the books. Results are posted under the State Meet link. Congratulations to this year Champions - Morgantown Girls and Morgantown's Irene Riggs, University Boys and Hurricane's Ty Steorts, Winfield Girls and Winfield's Ava Ethridge, Frankfort Boys and Winfield's Brayden Marshall, Williamstown Girls and Williamstown's Alyssa Sauro, and Williamstown Boys and Wheeling Central's Aidan Scott.
Regionals Posted
All Regions are in and posted. If the links are not showing as active for you, right click and select Refresh or Reload Frame.

$10 Sam's Card for You and for Me
http://www.samsclub.com/r/kxjvvn3 - $10 Sam's Club E-Gift Card for you (and one for me) when you join online using this link.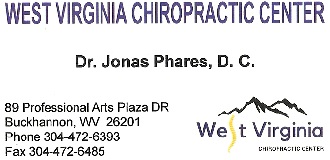 A Team Manager Plea
Coaches - In your Team Manager setup, please use your school as your Short Name rather than your mascot or your school abbreviation. For example - I'll use Doddridge County High School - the short name should be Doddridge, not Bulldogs or DCHS. Hy-Tek uses the Short Name in the results listing. If you use mascots, a tri-meet between George Washington, Parkersburg South, and Wheeling Park would have a results listing of nothing but Patriots. If you use abbreviations, a meet between Hampshire, Hurricane, and Huntington would have a results listing of nothing but HHS. So, please, for my sanity, use your school name.

Also, please make sure the names of your athletes are spelled correctly and that their grade levels are correct. .

Hy-Tek Team Manager Tips
This information is also in the top section of the News & Notes Section in the Track Pages, but I thought I'd put it here as well. When setting up Team Manager, please follow these guidelines to make results easy to read.

Team Abbr: Use the 4 digit code assigned by the WVSSAC. i.e. 0026. You have to have it this way for the Regional anyway.

Full Team Name: The full name of your school: i.e. Doddridge County HS

Short Team Name: A shorter name that still makes it obvious: i.e. Doddridge. The only teams I can think of that need to do something slightly different would Lincoln County (can't use "Lincoln" because there is also a Lincoln High that should use Lincoln), and Liberty Harrison, and Liberty Raleigh who need to add just a little to differentiate themselves. Do not use an abbreviation like DCHS or a mascot like Bulldogs.

Alternate Abbr: The school abbreviation: i.e. DCHS.

Athlete Grade Levels: Please make sure you have updated your grade levels from last year.



Contribution Season
As always, I'm accepting donations. Please view the Wall of Support for details. Every little bit helps pay for the site expenses. What I'd ideally like to see happen is for each team to send $1 per athlete per season ($1 for Track and $1 for Cross Country). That way no one is emptying their pockets much, but the site is still well-supported.


Submitting Meet Results
I thought I'd put up a reminder about how to submit meet results. Our preferred method to received results is via E-Mail. The best method is to send me a backup copy of the meet if you're using Hy-Tek software. Then I can extract all the information we want. Otherwise, you can E-Mail a text file, a Microsoft Word File, a Microsoft Excel File, or an HTML file.