Covering Cross Country and Track & Field in West Virginia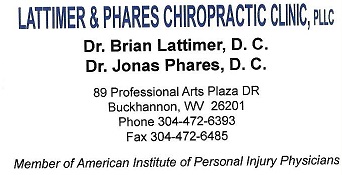 State Meet Results Posted
Another State Meet is in the books. Complete results have been posted. Congratulations to the Hurricane, Bridgeport, and Magnolia boys and to the Ripley, Bridgeport, and Doddridge girls for winning the Team Championships. Also, congratulations to our High Point winners: Jalen Snyder (Hurricane), Aaron Withrow (Winfield), Freddy Canary (South Harrison), Tori Starcher (Ripley), Isabella Bowen (Bridgeport), and Jonna Ferrell (Doddridge). And finally, congratulations to our new State Meet Record holders: Jonna Ferrell (Doddridge) 200 Meter Dash (25.61 tied existing record), Jonna Ferrell (Doddridge) 400 Meter Dash (56.55), Wheeling Central 4x200 (Hannah White, Marisa Horan, Irelayn Wayt, Kenadee Wayt) 1:46.89, Sada Wright (Gilmer) Discus (137-09), Shannon Riley (Winfield) Pole Vault (11-01), Mikah Alleyne (Woodrow Wilson) 400 Meter Dash (56.04), Tori Starcher (Ripley) 1600 Meter Run (4:49.14), Magnolia 4x400 (Jason Beisel, Ethan Herrick, Pat Mirandy, Brooks Parsons) 3:31.22, and Sebastian Spencer (Weir) 200 Meter Dash (21.61 tied existing record).
All Predictions Are Posted
All State Meet Predictions are posted. Again, it doesn't look like there will be enough time to go back and add the "logic." I wish I could because it actually helps me in the process, but time being what it is, it's probably not going to happen. Good luck to everyone this weekend. Anyone who sent me other results/news items/signings, etc. today, they'll get posted tomorrow.
A Little Prediction Information
Life has been pretty busy for me lately. I'm still working on the predictions for the State Meet. I'm only at the half-way point as of 11:00 Tuesday night. To save time, I've decided not to include the "logic" of my picks and just give them. It's still unlikely I'll have them all before tomorrow night. That's the goal, but I've already taken off 3 days of work, and I don't feel like I can take any more for this, so some of the picks may not go up until Thursday.
Starcher, Hatcher Compete at New Balance Nationals Indoor
Tori Starcher and Samantha Hatcher each ran the Mile in New York, with Starcher running the Championship and Hatcher running the Emerging Elite. Hatcher had a 7th place finish with a 5:03.67, and Starcher continued her exceptional winter with a 4:46.32 and a 2nd place finish. A video of her race can be found at http://www.nbnationalsin.com/eprofile.php?event_id=1164&do=videos&video_id=237468. She spent the first half of the race in 5th place with a pretty substantial gap up to 3rd. Lap 5 of 8 saw her maintain that spot. 2nd and 3rd were completely losing contact with the leader. Lap 6...same thing, and 4th had pulled just slightly away from Starcher. By the middle of lap 7, 4th place and Starcher had pulled up onto the 3rd place runner. By the time they reached the end of lap 7, Starcher had made a move into 3rd place. The leader completely blew up in the last 200, the 2nd place runner and Starcher and the 4th place runner got by her down the stretch, giving Starcher the Runner-Up spot.
Teacher Walkout & The Potential Impacton Track & Field
While I do my best to steer clear of anything even remotely political when it comes to this site, since there is once again an elephant in the room as we approach Track season, I feel the need to address this elephant and its potential impacts. Of course, the elephant in the room is the current teacher walk-out, which is highly likely to become a strike on Monday.

I'm only addressing this from an athletic and coaching standpoint. I have a separate overly long depiction of everything else that I've decided to exclude from the site as people don't come here for political opinions.

So...how will this impact track season. I'll have to make some assumptions, which is always dangerous. During the walkout, counties were given the option to continue extracurricular activities or not. Some chose to cancel. Some chose to hold the activities. The first assumption is that the counties will still have that option, and that they will make the same decisions regarding that choice. The second assumption is that the WVSSAC won't make any changes to Regional or State Track Meet dates. I honestly don't remember what happened in 1990. I don't recall any meets being canceled, so the season may have just been delayed, or we practiced through it. I really don't remember. The only change in date I recall for sure was when we had a measles outbreak, which I think was in 1994. The first issue is whether or not the coaches feel like they can coach during a strike as most are teachers as well. Even if the county says they can still hold extracurricular activities, will a teacher/coach feel like he/she is crossing the picket line to coach? Will these coaches feel as though they are turning their backs on their fellow teachers? Will they be able to say "I'm on strike" from 7:00 until 3:00 and then "I'm not on strike" from 3:00 until 7:00? It's not a very fair position to put these people in. I've seen people say "we have a coach that isn't a teacher, so we'll be ok." It's not that simple. If you were striking at your job, how would you feel about someone brought in as a contract worker just walking past your line as though nothing was happening. As one of those people, am I willing to cross that picket line to coach? Likely not without the blessing of the teachers and likely not without the other coaches. I know there were a lot of hard feelings toward those that crossed the line in 1990 that didn't go away for many years (or ever for some). It's not a position I envy for myself and any of the other non-teacher coaches out there. So, now you have a position in which some teachers will go ahead and coach and others will not, some lay-coaches will coach and others will not, and some counties will allow it and some will not. This brings up the second problem. It leaves us with a likelihood of meets being canceled and/or less well attended. This leaves us with some teams getting practices in and others are not. This leaves us with unequal levels of in-season training come State Meet time. Obviously, the level of training isn't equal to begin with across schools, but they do at least have the same amount of time. Suppose that the strike lasts 2 weeks. That would be 10 school days and 2 Saturdays that would have been available for practice. Those teams that got to practice during this time could have their 14 practices in by 3/13 and be able to compete starting on 3/14. Those that weren't able to practice would not have their 14 days in until March 28th. A school that is supposed to host an early season meet may end up canceling the meet if they don't have their practices in. Would Bridgeport still hold the Connect-Bridgeport Invitational or Parkersburg still host the Kim Nutter Classic if they can't participate in it? If an Invitational that normally gets 10 or 12 teams drops to 3 or 4 due to teams not having their practices in, will they still hold the meet? Schedules could get thrown into complete disarray as teams scramble to find meets to replace those that get canceled, or they conceivably go a month without getting to compete. It's too early to tell what the true impact will be. Hopefully, things get resolved quickly, and we can all go about our business. Regardless, if you have a coach that chooses not to cross that picket line or one that does, please understand that they do not do so lightly.
Starcher, Hatcher Shine in Kentucky
Tori Starcher continues her push forward, this time with a 4:47.90 2nd place finish at the University of Kentucky High School Invitational. She was joined by 5th place finisher Samantha Hatcher joined the short list of WV girls to go under 5:00 with a 4:59.10. This was a true mile race rather than a 1600 Meter Run, giving these performances a little something extra.
Automatic Qualifying Standards Updated for Pole Vault
Does the WVSSAC hate the Pole Vault? Inexplicably, they have raised the Automatic Qualifying Standard for the Pole Vault in the Class AA and Class A Divisions. For Class AA Boys, it has raised from 11'6 to 12'0. For Class A Boys, it has raised from 11'0 to 11'6. For Class AA Girls it has raised from 8'0 to 9'0. For Class A Girls, it has raised from 8'0 to 8'6. Meanwhile, High Jump standards remain unchanged. Let's look at the numbers. Using 2017 performances, the number of Class AA boys who met the standard at any point during the season drops from 6 to 3. In Class A Boys, it actually doesn't change with 9 meeting both the old and new standard (but with the top 4 graduating). In Class AA Girls, it drops from 13 to 6. In Class A Girls, it drops from 11 to 8. Just for the sake of comparison, 9 Class AAA Boys met the automatic standard at some point last season, while only 5 Class AAA Girls met the standard. Meanwhile in the High Jump, 12 Class AAA Boys, 12 Class AA Boys, 16 Class A Boys, 8 Class AAA Girls, 18 Class AA Girls, and 11 Class A Girls met the High Jump Automatic Standard. So, in the divisions in which the standard changed, the number of people who met the automatic standard at any point during the season was reduced by 33% from 39 to 26. The same pool of High Jumpers shows 57 that met the standard. This begs the question, why would we have a setup that has a pool of 57 for one event and a pool of 26 for another? Granted, it's just one season's data that I've reviewed, but it certainly seems to be an unnecessary move, particularly if you start looking at the underlying regional data, which shows that there are routinely a couple regions who don't fill their 4 vaulting spots. If the goal is to only advance 6 or 7 vaulters to the State Meet, they're right on target.
More Accolades for Starcher
The accolades continue coming in for Tori Starcher. She has been named the 2017 Gatorade WV Cross Country Runner of the Year. More details in the Cross Country News & Notes Section.
Starcher Serves Notice
Ripley's Tori Starcher served notice that anyone thinking she would let off the gas after qualifying for Footlocker Nationals is sorely mistaken. She dropped a 2:13.18 800 at the Youngstown State Indoor Meet this weekend, highlighting several strong performances from WV Athletes. Complete Results in the News & Notes Section.
Smith, Canary Win McCoy Awards
Bridgeport's McKenna Smith and South Harrison's Freddy Canary were named the 2017 Ray McCoy Award winners.
Tori Starcher 29th at Footlocker Nationals
Tori Starcher turned in a 29th place performance Saturday in San Diego, CA at the Footlocker National Championships. Starcher toured the course in 18:46.6. She is just the 3rd West Virginia Female to compete at Nationals, joining Millie Paladino (twice) and Maggie Drazba. Congratulations Tori!
Tori Starcher Qualifies for Footlocker Nationals
Ripley's Tori Starcher joins the very short list of West Virginia Footlocker National Qualifiers. She snagged 2nd place in the Footlocker South race this morning with a 17:28 clocking. Starcher is just the 3rd girls from WV to qualify for Nationals. The Championship race will take place on December 9th at Balboa Park in San Diego, CA. at 12:15 PM Eastern.
$10 Sam's Card for You and for Me
http://www.samsclub.com/r/kxjvvn3 - $10 Sam's Club E-Gift Card for you (and one for me) when you join online using this link.
A Team Manager Plea
Coaches - In your Team Manager setup, please use your school as your Short Name rather than your mascot or your school abbreviation. For example - I'll use Doddridge County High School - the short name should be Doddridge, not Bulldogs or DCHS. Hy-Tek uses the Short Name in the results listing. If you use mascots, a tri-meet between George Washington, Parkersburg South, and Wheeling Park would have a results listing of nothing but Patriots. If you use abbreviations, a meet between Hampshire, Hurricane, and Huntington would have a results listing of nothing but HHS. So, please, for my sanity, use your school name.

Also, please make sure the names of your athletes are spelled correctly and that their grade levels are correct. .

Hy-Tek Team Manager Tips
This information is also in the top section of the News & Notes Section in the Track Pages, but I thought I'd put it here as well. When setting up Team Manager, please follow these guidelines to make results easy to read.

Team Abbr: Use the 4 digit code assigned by the WVSSAC. i.e. 0026. You have to have it this way for the Regional anyway.

Full Team Name: The full name of your school: i.e. Doddridge County High School

Short Team Name: A shorter name that still makes it obvious: i.e. Doddridge. The only teams I can think of that need to do something slightly different would Lincoln County (can't use "Lincoln" because there is also a Lincoln High that should use Lincoln), and Valley Fayette, Valley Wetzel, Liberty Harrison, and Liberty Raleigh who need to add just a little to differentiate themselves. Do not use an abbreviation like DCHS or a mascot like Bulldogs.

Alternate Abbr: The school abbreviation: i.e. DCHS.

Athlete Grade Levels: Please make sure you have updated your grade levels from last year.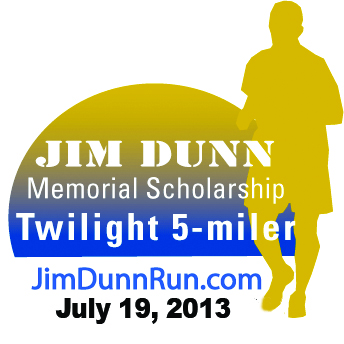 Contribution Season
As always, I'm accepting donations. Please view the Wall of Support for details. Every little bit helps pay for the site expenses. What I'd ideally like to see happen is for each team to send $1 per athlete per season ($1 for Track and $1 for Cross Country). That way no one is emptying their pockets much, but the site is still well-supported.


Submitting Meet Results
I thought I'd put up a reminder about how to submit meet results. Our preferred method to received results is via E-Mail. The best method is to send me a backup copy of the meet if you're using Hy-Tek software. Then I can extract all the information we want. Otherwise, you can E-Mail a text file, a Microsoft Word File, a Microsoft Excel File, or an HTML file.