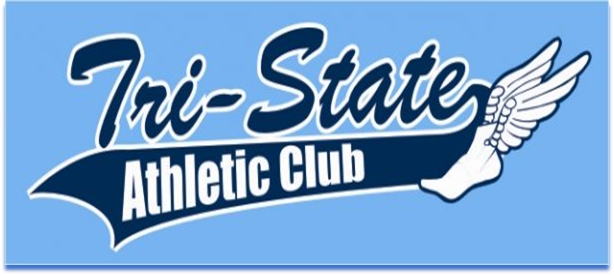 Tri-State Athletic Club athletes McDaniel, Railey win Regional titles, qualify for USA Track & Field Jr Olympic Nationals
Tri-State Athletic Club athletes Maddie McDaniel (Chesapeake, OH/Dawson-Bryant High School and Kieleigh Railey (Huntington, WV/Spring Valley High School) won championships at the USA Track & Field (USATF) Region 5 meet held July 8-10 on the campus of Cedarville University in Cedarville, OH, also qualifying for the 2022 USATF National Jr Olympic Track &Field Championships being held July 25-31 on the campus of Sacramento State University in Sacramento, CA.
Kieleigh Railey won the Youth (13-14) Girls Javelin with personal best mark of 86' 11.75 (26.51m), an improvement of over 6' from previous best entering the competition. This is her first Regional championship after being the runner-up in the same age group in 2021 and the fourth time she has qualified for the National Championships, having previously qualified in the Bantam (9-10) Girls Turbo Javelin in 2018, the Midget (11-12) Girls Aero Javelin in 2019, and the Youth Girls Javelin in 2021, with the 2020 meet canceled due to the pandemic.
For more information either about Kieleigh or the Tri-State Athletic Club, please contact Coach Jason Lea at 304-617-3044