<![if !vml]>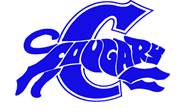 <![endif]>
Dear Coach,
This is your invitation to bring your boys and girls track team to Laidley Field, University of Charleston Stadium on Friday, April 08, 2022 for the 56th Capitol City Classic. All scratches & substitutions must be done by 4:00 pm. The meet will begin at 4:45pm. Again, this year, the meet "entries" will be set up using the Hy-tek Team Lite Database computer system.
Coaches may enter up to (3) High School athletes per event. There will be substitutions for scratches.
Dinner will be provided for all coaches. (NO ATHLETES PLEASE!)
AWARDS: Individual Trophy: 1st - Third
Place Ribbons: Fourth - Sixth
First and Second Place Teams
High Point Boys and Girls
ENTRY DEADLINE: FRIDAY, APRIL 01, 2022
The Hy-tek event file will be posted on runwv.com later.
ENTRY FEES: $50.00 PER TEAM
$100.00 BOYS AND GIRLS TEAM
$10.00 PER INDIVIDUAL
Please make checks payable to Capital High School Boys Track and send to:
CAPITAL HIGH SCHOOL
1500 GREENBRIER STREET
ATTN: Willie Ruffin, Jr.
Email your Hy-tek entry file to:
Willie Ruffin - WRUFFIN@mail.kana.k12.wv.us
Marshall Cavender - mecavender62@outlook.com
COVID Protocol: All WVSSAC protocol will be followed. Masks must be worn by all athletes unless they are physically competing. Teams must provide their own batons and implements. All teams must provide their own water. Laidley Field is not permitted to provide water to the athletes. All spectators will sit in the Press Box side bleachers and will follow all COVID protocol. No athletes will be allowed in those bleachers. All teams will sit in the Interstate side bleachers and follow the WVSSAC guidelines regarding team seating. Parents and spectators are not allowed in the team areas. All parents and spectators must always wear a mask properly.(TENTATIVE CALL- IF NEEDED)
All Laidley Field and WVSSAC rules will be in effect, including the size of the spikes (1/4 inch).
Seating - All teams must be in the North Stands. The South Stands (press box side) will be for spectators only.
Time Schedule - The meet will progress as events are finished. Each athlete should follow the progression and be ready for his/her event. The order of events will follow the "One Session" format listed in the WVSSAC Interscholastic.
Scratch Sheets - You may email your scratches/substitutions to Marshall Cavender by 12:00 p.m. on meet day or bring them to Laidley by 4:00 p.m.
Track Equipment - Throwing implements will not be provided. You may use your own Starting Blocks.
Running Info - The 4x400 relays will be on a three- turn stagger. The 800, 1600, 3200, and 4x800 relay will be on a one turn stagger.
Pole Vault - Coaches are required to process the form. Submit a copy to the Athletic Director and give a copy to the event judge. No Exceptions.
Restricted Areas - No coaches or support personnel are permitted inside these areas without the permission of a Referee.
If you have any question, please feel free to contact me at (304) 348-6500 ext.139 or 348-1932. At home (304) 415-0924 (cell) in the evening.
Have a Great Season,
Willie Ruffin, Jr.
56th CAPITOL CITY CLASSIC 2022
APRIL 08, 2022
Running begins at 4:45 p.m.
4x800 (M) Relay (G)
4x800 (M) Relay (B)
100 (M) HH 33" (G)
110 (M) HH 39" (B)
100 (M) Dash (G)
100 (M) Dash (B)
4x200 (M) Relay (G)
4x200 (M) Relay (B)
1600 (M) Run (G)
1600 (M) Run (B)
400 (M) Dash (G)
400 (M) Dash (B)
BREAK (30- Minutes)
300 (M) LH 30" (G)
300 (M) IH 36" (B)
4x100 (M) Relay (G)
4x100 (M) Relay (B)
800 (M) Run (G)
800 (M) Run (B)
200 (M) Dash (G)
200 (M) Dash (B)
3200 (M) Run (G)
3200 (M) Run (B)
Shuttle Hurdle Relay (G)
Shuttle Hurdle Relay (B)
4x400 (M) Relay (G)
4x400 (M) Relay (B)
AWARDS
THIS IS A ROLLING TIME SCHEDULE
4:45 GIRLS SHOT- BOYS DISCUS- GIRLS HIGH JUMP- BOYS LONG JUMP-
BOY'S POLE VAULT